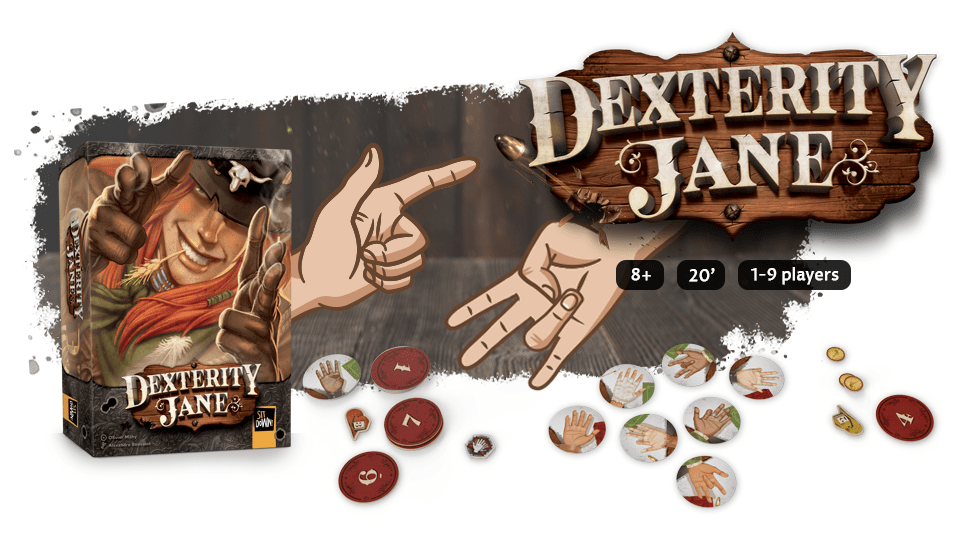 How fast can you fold your fingers?
Dexterity Jane is a simultaneous party game using round cards.
There are ten cards numbered from 1 to 10 and the rest of the cards show hands with folded fingers… or not.
RELEASE DATE: OCTOBER 2021
Download the rules
Coming soon!
---
Goodies
Maybe one day...
---
Additionnal information
Weight: 0.4 kg | Dimensions: 16.8 × 12.3 × 4.5 cm