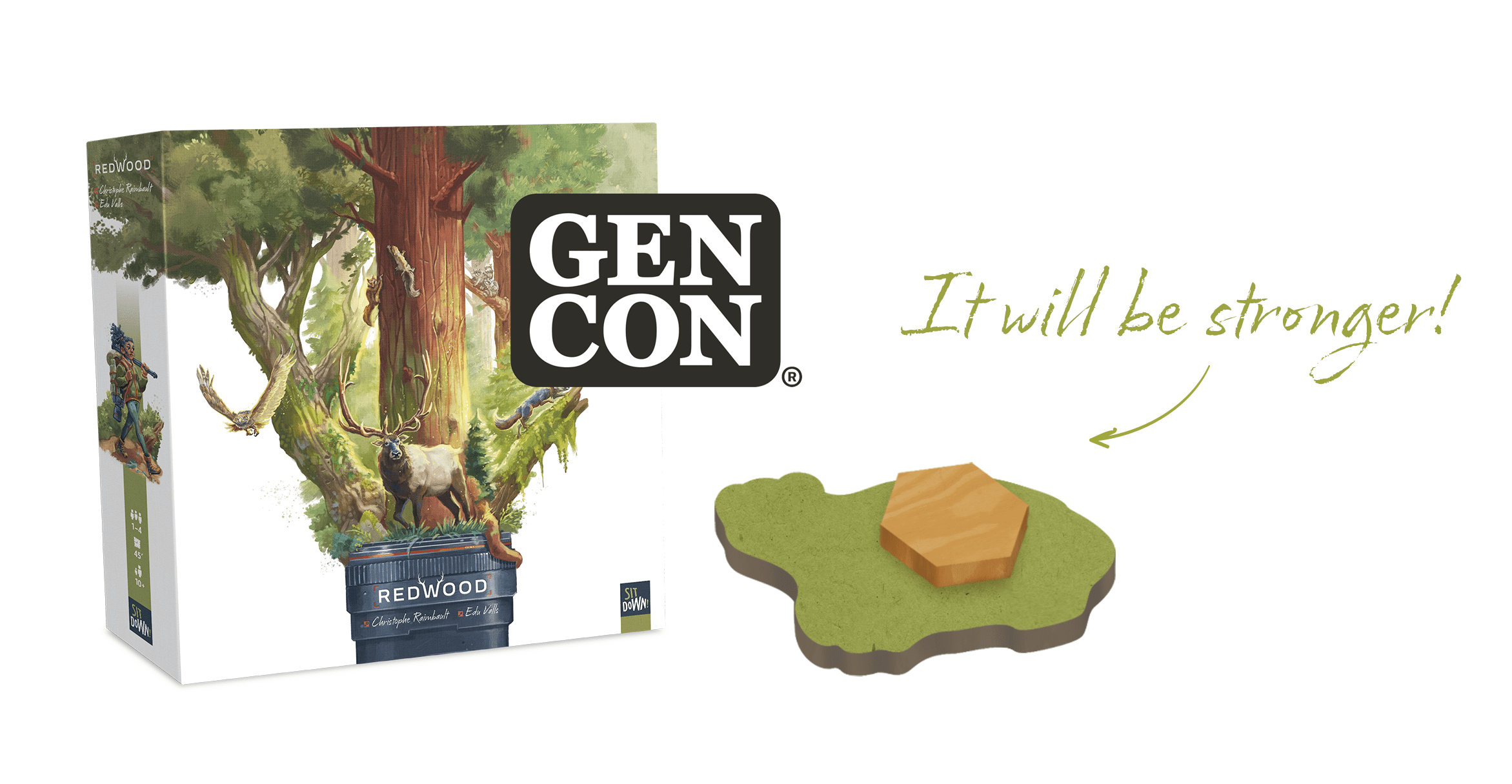 Redwood @GenCon 2023
Problem with double-thick Animal pawns
After selling the first copies of Redwood at GenCon 2023, we identified an issue with the sturdiness of the hexes stuck to the back of the Animal pawns. We immediately spoke with the factory to fix it for the rest of the production.
The solution is as follows: Instead of cardboard hexagons, wooden ones will be used/glued. The animals will remain in cardboard.
If you have a GenCon copy: We have ordered more of these new cardboard/wooden Animal pawns to supply full sets (7 pawns) on request, as spares. They will be air-shipped as soon as possible to our US distributor, Flat River. Please contact them to get them as soon as possible.
Kickstarter versions will not be affected by this because the Animal pawns are made of wood (not cardboard).

Please do not contact us to request:
Donations of games for a club or an association.

As a matter of fact, this kind of request is much too frequent, and as clear guidelines are difficult to set, rather than sometimes accepting with, we chose to systematically decline. No response will therefore be given to such requests.

Our presence on a show.

You can find

here

a list of events we personally attend as exhibitors. Regarding any other show or event, please contact our local distributors (

each game description here

mentions our distributor for a given country) in case they can help you demonstrating our games. Unfortunately, we cannot provide this kind of support ourselves.
Regarding review copies, we only work with well established and internationally renowned reviewers. In addition, for any language other than English, please refer to the game descriptions and contact our partner or distributor responsible for your country, they might work with you.
Please contact us in French 

 or English 

.
You are welcome to contact us to: