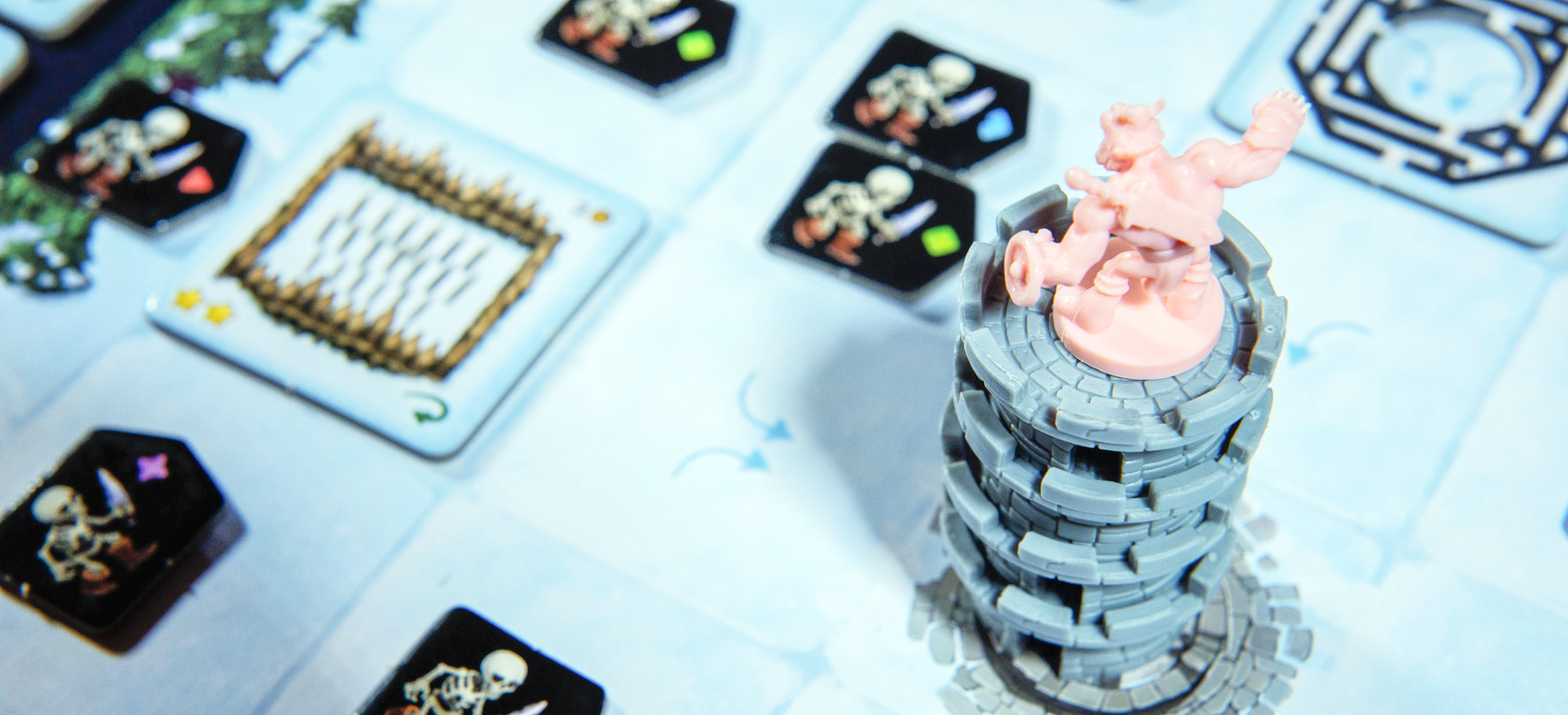 Hordes of skeletons invade your peaceful realm. To resist them, you must push them off to your neighbors. As soon as a player is eliminated, the game ends.
Availability date: February 8, 2019
"I think it's an incredible simulation of a tower defense game, it is very stressfull and it does really ramp up"
4 PLAY MODES INCLUDED!
Basic game + Advanced game + Cooperative game + Solitaire game
In Bad Bones, everyone plays simultaneously on their respective board. Develop the best defenses against the ever-more-numerous skeletons that you can. To defend yourself, wisely combine your traps, and send your hero or dragon into the fray… and above all, survive!
You can play with unlimited players by simply using more copies of the game!
Additional information
| | |
| --- | --- |
| Weight | 3.5 kg |
| Dimensions | N/A |
| Language | EN+FR, FR+NL, Multilingual EN+FR+NL+DE |
Distribution
Austria: Pegasus
Belgium: Geronimo
France: Atalia
Germany: Pegasus
Luxemburg: Geronimo
Russia: Lifestyle
The Netherlands: Geronimo